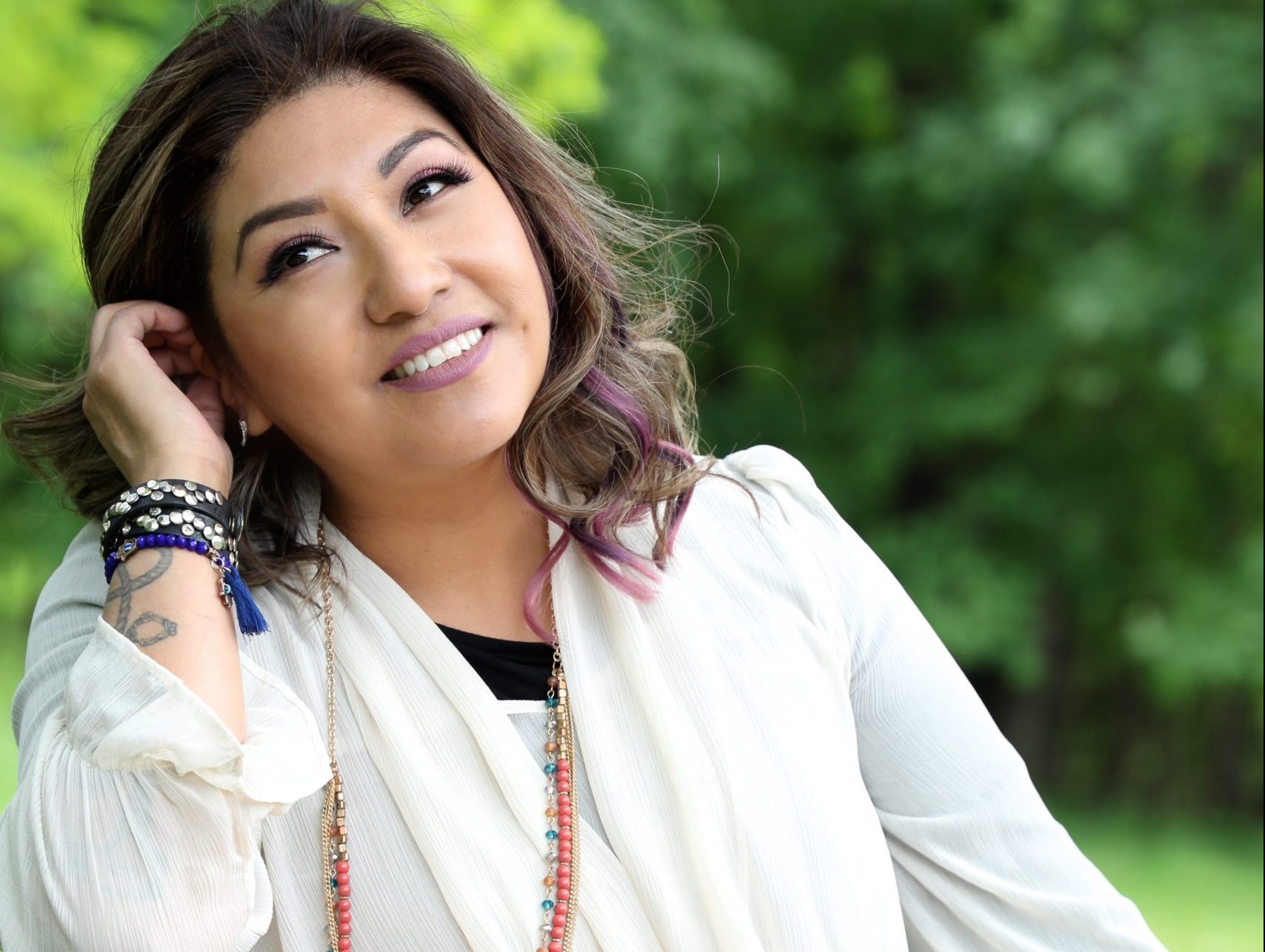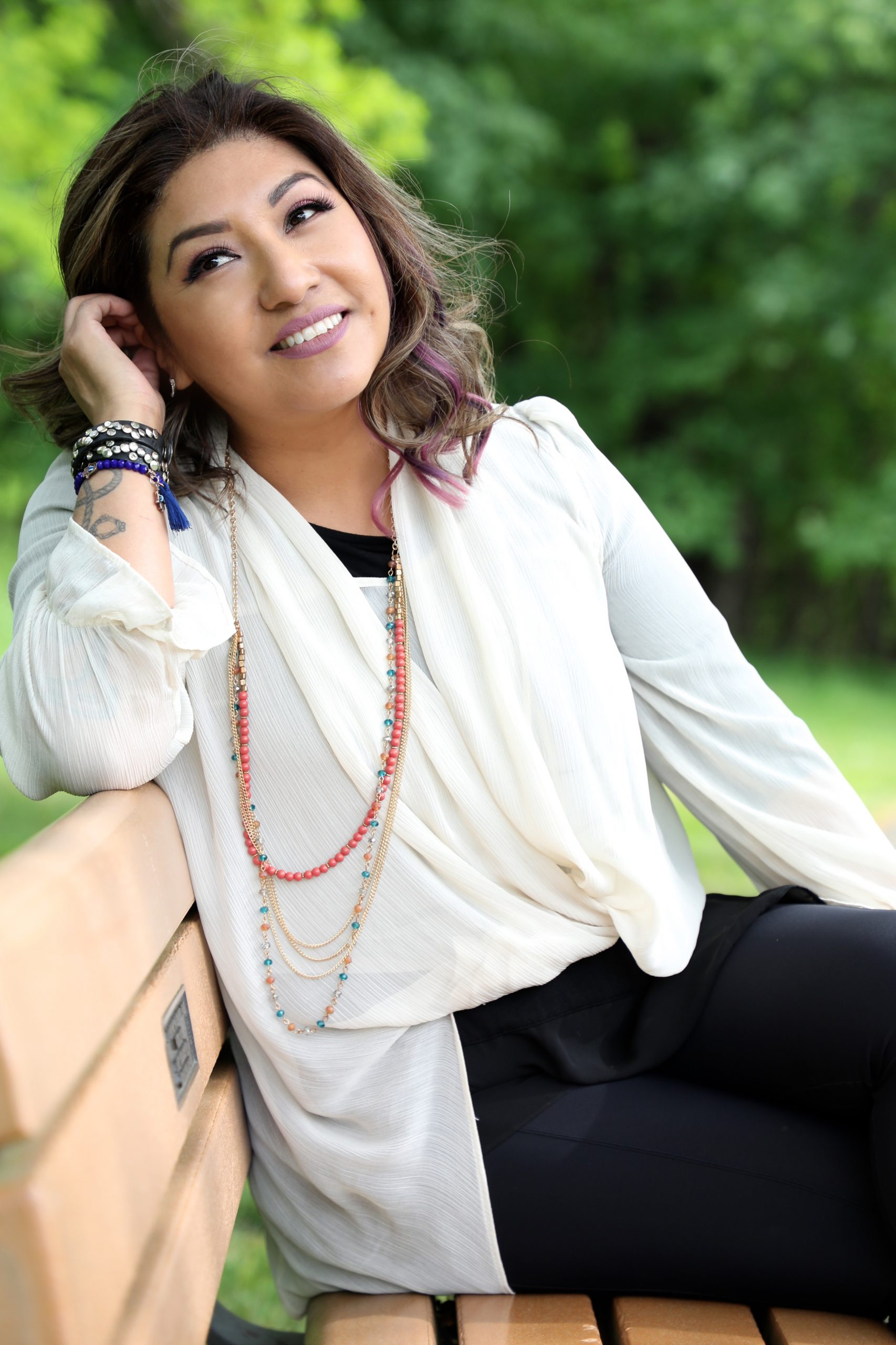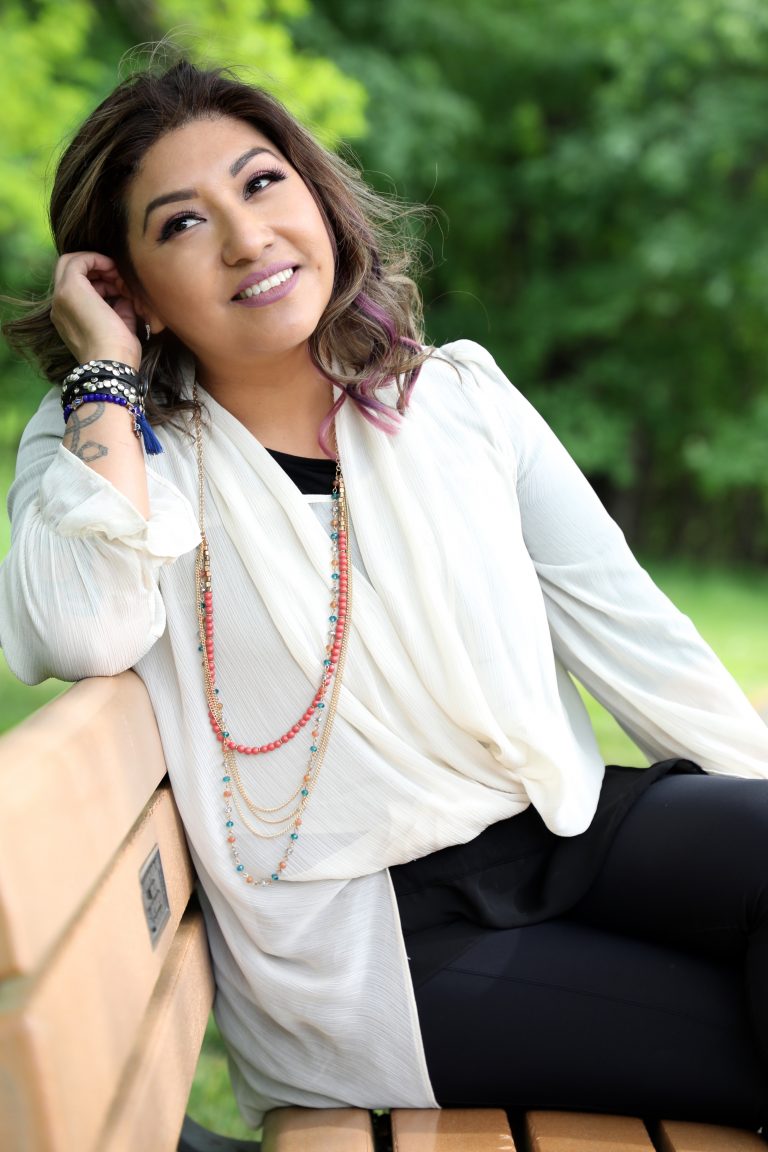 Welcome to Simply You!  
   Three words that best describe me are:  Passionate ● Creative ● Caring
I am Olga Medina, the founder of Simply You Hair Studio –  Im from Mexico with 28 years of experience working in salons in the U.S. I loves helping people look and feel their best and express themselves in their own unique way. I specialize in cutting and coloring curly hair. I personalize your style depend of your face shape, personality and work. When im not at the salon I will be enjoying my family, walking at the park or be at networking events. I can't  wait to meeting you, hope to see you soon.
OUR BEGINNING…
We opened Simply You in 2015 and we are located in Fairlawn, NJ. The reason we opened is because we want to empower, uplift and make every client that comes to Simply You feel gorgeous! We want to help our clients achieve their beauty goals that come with a one-on-one beauty consultation.
Our professional team will welcome you with a friendly smile and will make sure your goals and expectations are met. At Simply You, we not only specialize in different textures of curly hair, but also each of our team members have their unique specialty where they have the opportunity to express themselves in their diverse talent.
New clients receive 15% off services. Now is the best time to think about your hair goals and how you want to look and feel!
OUR VISION
To uplift, empower, and make every person that comes to Simply You feel gorgeous!
To help our clients achieve their beauty goals and challenges with a one-on-one consultation.
To listen, educate and guide, our clients so they can become the best version of themselves.
OUR MISSION
-Simply you are managed with professionals who are identified with the brand values. love their career, and have a great ethics.
Simply You are diverse and welcomes our clients around the world with love, perseverance, and determination.
We are not only happy to be part of the Fairlawn, NJ neighborhood participating in different events that bring people together, but also, we are proud to contribute to our community with our knowledge in real live experiences by providing training to people who would like to go to the next level and create economy for USA.
Mya is professional sweet, kind, and creative and carinosa she discovered her passion for hair by doing her hair , as well as friends and family. Mya is our junior stylist at Simply you  for over a year now and we are so happy to have Mya with us and she will continue to grow her passion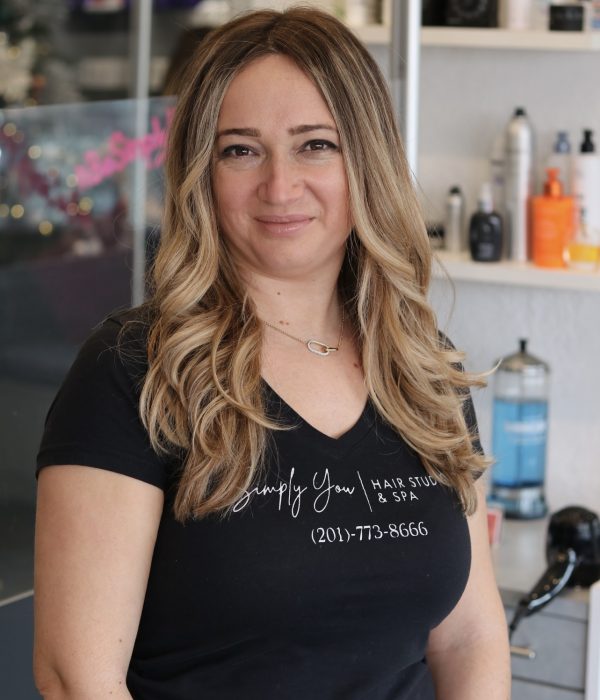 Tina discovered her passion  for hair in her home country, Albania. She then moved to America where she wanted to further her knowledge in the cosmetology field. Tina studied and graduated from Roman Academy school in 2018. She joined the Simply You team in 2018 as well Tina specializes in color, perms, keratin treatments and styling! When Tina is not behind the chair, she enjoys spending quality time with her husband and 3 beautiful kids.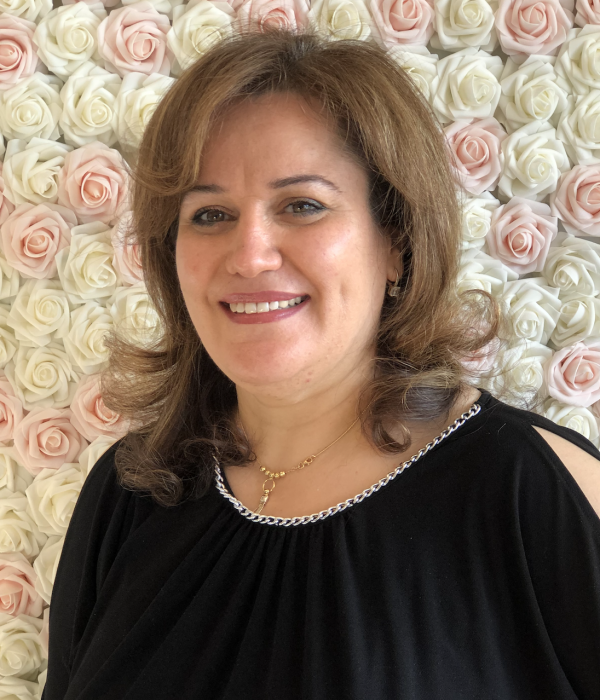 Mirvat came from Syria 15 years ago. She was a teacher there, doing makeup on the side to express her love of art, drawing and colors. Today, Mirvat loves to see her clients happy when they get their makeup done. She also does hair, after receiving her license in the USA in 2018. Mirvat is thrilled to be working with Olga and the Simply You Team!
Esperanza ( In Inglés mean Hope ) she has in the barbering Industry 27 years, very knowledgeable and  friendly! Three qualities for Esperanza are honest, fun and responsable
Ximena is our receptionist.
Kate is in charge of skin care.
Nanie is our senior stylist.
Adamaris is our manicurist.
Come visit us and enjoy being Simply You! We can't wait to work with you!
PLEASE READ POLICIES BELOW BEFORE BOOKING APPOINTMENT
When booking an appointment a deposit is required to hold your slot. You will be expected to pay 50% of the scheduled service. This is a deposit, the remaining balance is due at your appointment, and is subject to change based on the details of your service. Cancellations within 24 hours of your appointment time are nonrefundable.The deposit goes towards your service on the day of your appointment. Deposits are non-refundable or non-transferable with no exemptions. A, 48 HOUR NOTICE is requested. If cancelling, changing or rescheduling occurs within less than 24 hours, deposit will be forfeited.a fee or 50% of your scheduled services will be required before booking your next appointment. By booking an appointment you agree to all policies noted above. Simply You Hair Studio reserves the right to refuse appointments for any reason. Should no shows, cancellations, and/or habitual rescheduling recur, service will no longer be provided.
NEW CLIENT SPECIAL – 15% OFF applied to THE LEAST cost service that is done