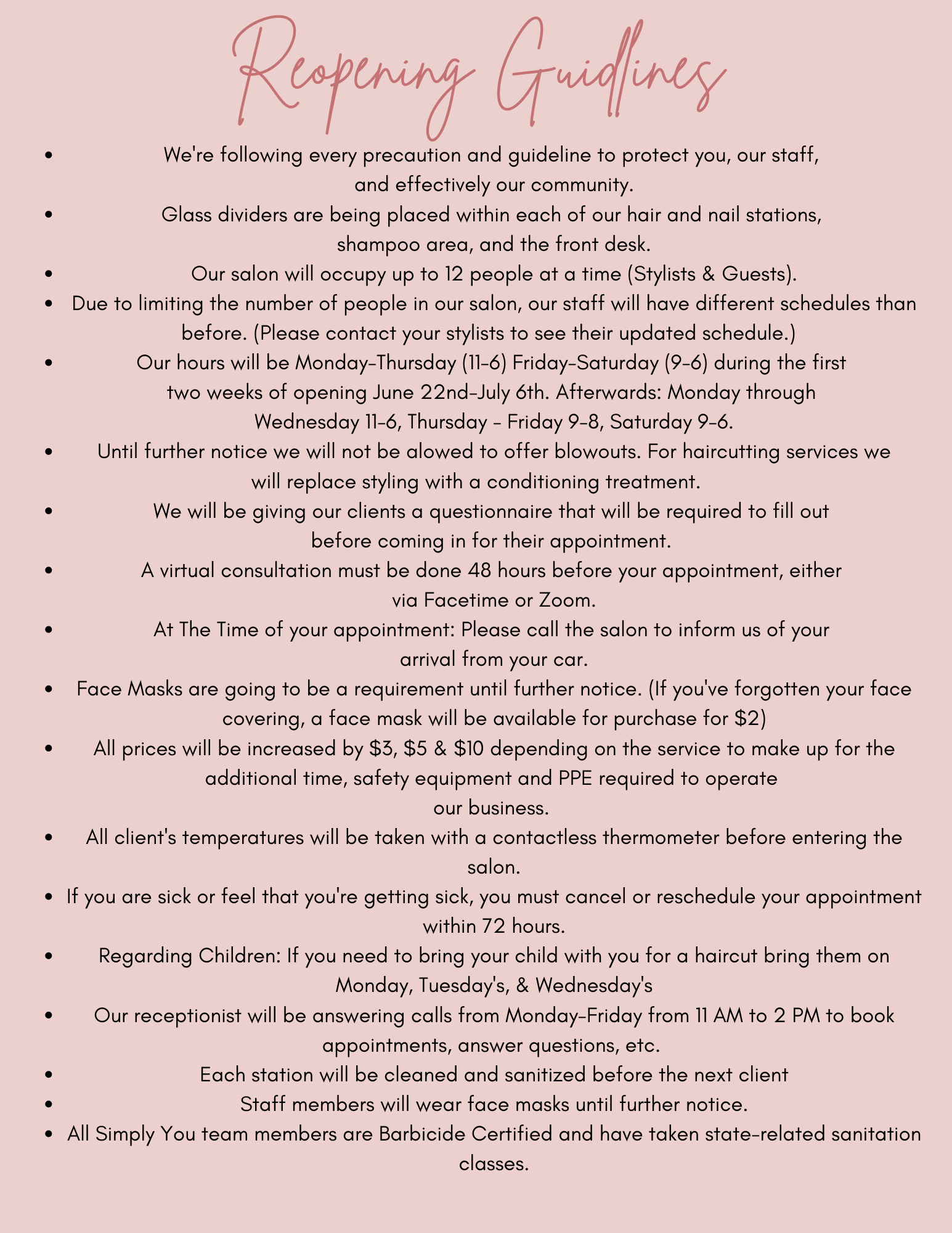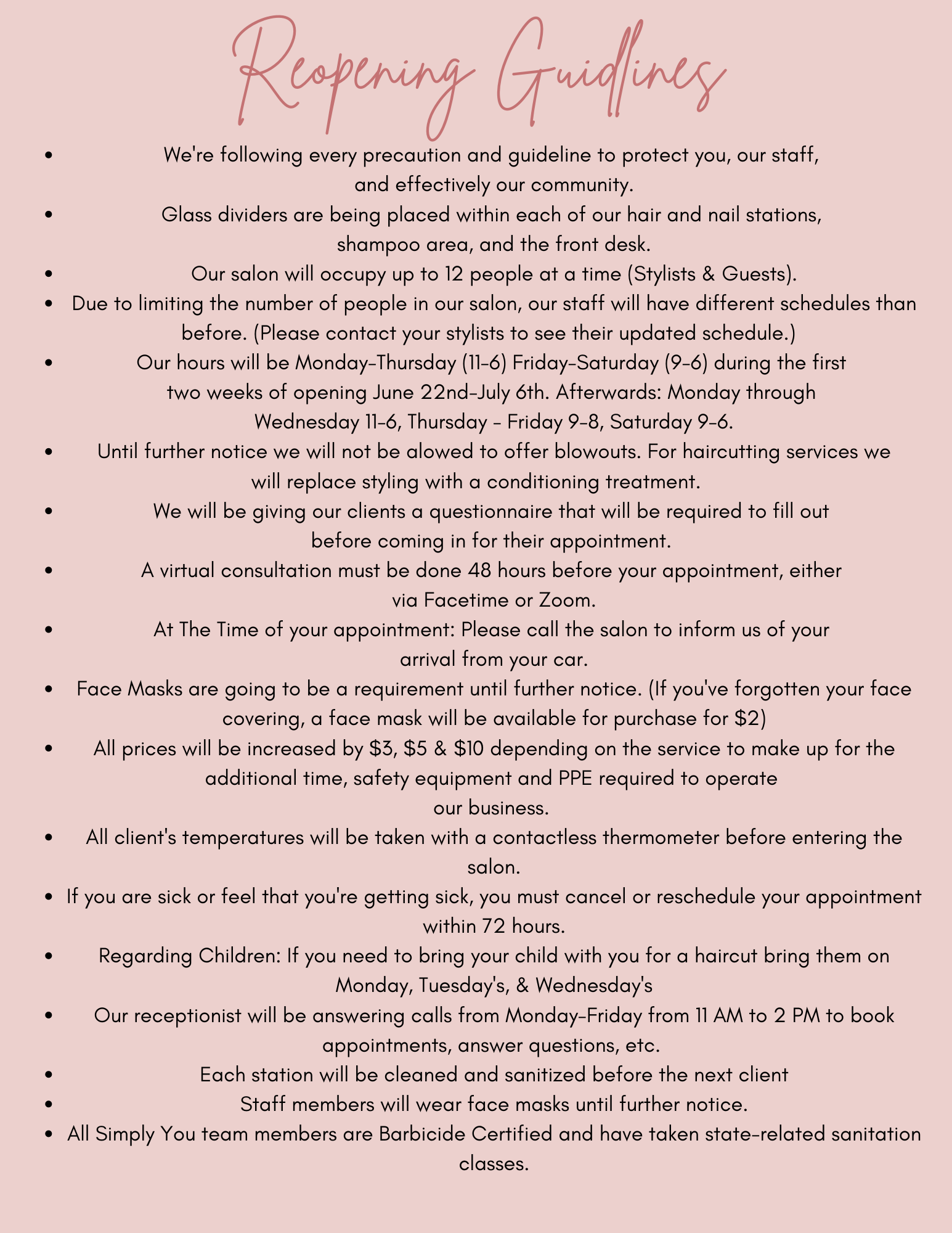 Welcome to Simply You During COVID-19
Hi everyone! you don't have an idea how happy we're , Simply You Hair Studio & Spa will be re-open on June 22nd, we can't wait to see you all!
We are working hard behind the scenes to prepare our salon for reopening! We'll be moving reservations around accordingly, to meet the demand/ new regulations/ and types of services. If you've previously booked an appointment for earlier, in June, we will be contacting you as/if we need too.
There are going to be slight changes in pricing, process, and services as we move forward in re-opening the salon. Check our guidelines if you have any questions please send us an email or call us!
Thank you for supporting us throughout this entire downtime. Whether it's liking one of our posts on social media, purchasing a color kit, opening an email, or buying a gift card, we sincerely appreciate it, and all of your continued support going forward!
Best,
Olga Medina
Simply You Team
ROI-NJ Interviews Olga Medina During this Moment of Crisis
Read More!
We Value Your Support
Support your favorite salon with an online gift certificate! It's the perfect gift for yourself (or to give to someone you love) for when we're out of our houses and back into the world. All gift certificates of $100 or more purchased through July 1st will receive a $10 credit at the time of redemption. We appreciate your support! We are all in this together!
Not valid with other offers. Gift Card packaging is available at no additional charge. never expire and can be redeemed at out exceptional salon and spa services and products. Gift cards are transferable, but not refundable.
Purchase One Now!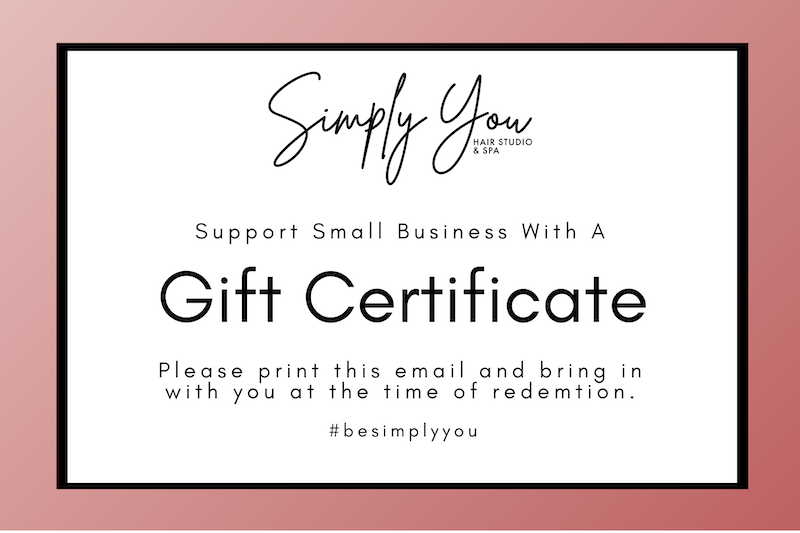 Simply You Hair Studio & Spa
7-17 Fair Lawn Avenue
Fair Lawn, NJ 07410